Featured Character
Brady Parker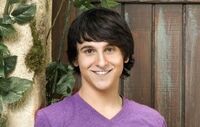 Unlike Boomer, he inherited his dad's skin color. He says he is older of the two, but no one knows. Brady is more serious of the two twins, and is normally the more intelegent and the braver, he is however less conifident in himself than Boomer.
Read more about Brady
Featured Episode
Journey to the Center of Mt. Spew
It's the kings' birthday and for their royal present, they each get one wish that will come true. Right before blowing out the candles,
Boomer
learns that
Brady
has been bragging to the entire island that he is the older twin...
Read more about Journey to the Center of Mt. Spew
Poll of the Month
Affiliates

Poptropica Wiki